Reservation software that works as hard as you do
Control the booking process, delight your customers, fill the restaurant.
It's your business. Your brand. Your customers. The DineHere widget slots seamlessly into your website, wherever you choose, to give your customers a completely branded experience that doesn't sweep them away on a confusing journey to a separate website. Online reservations done simply.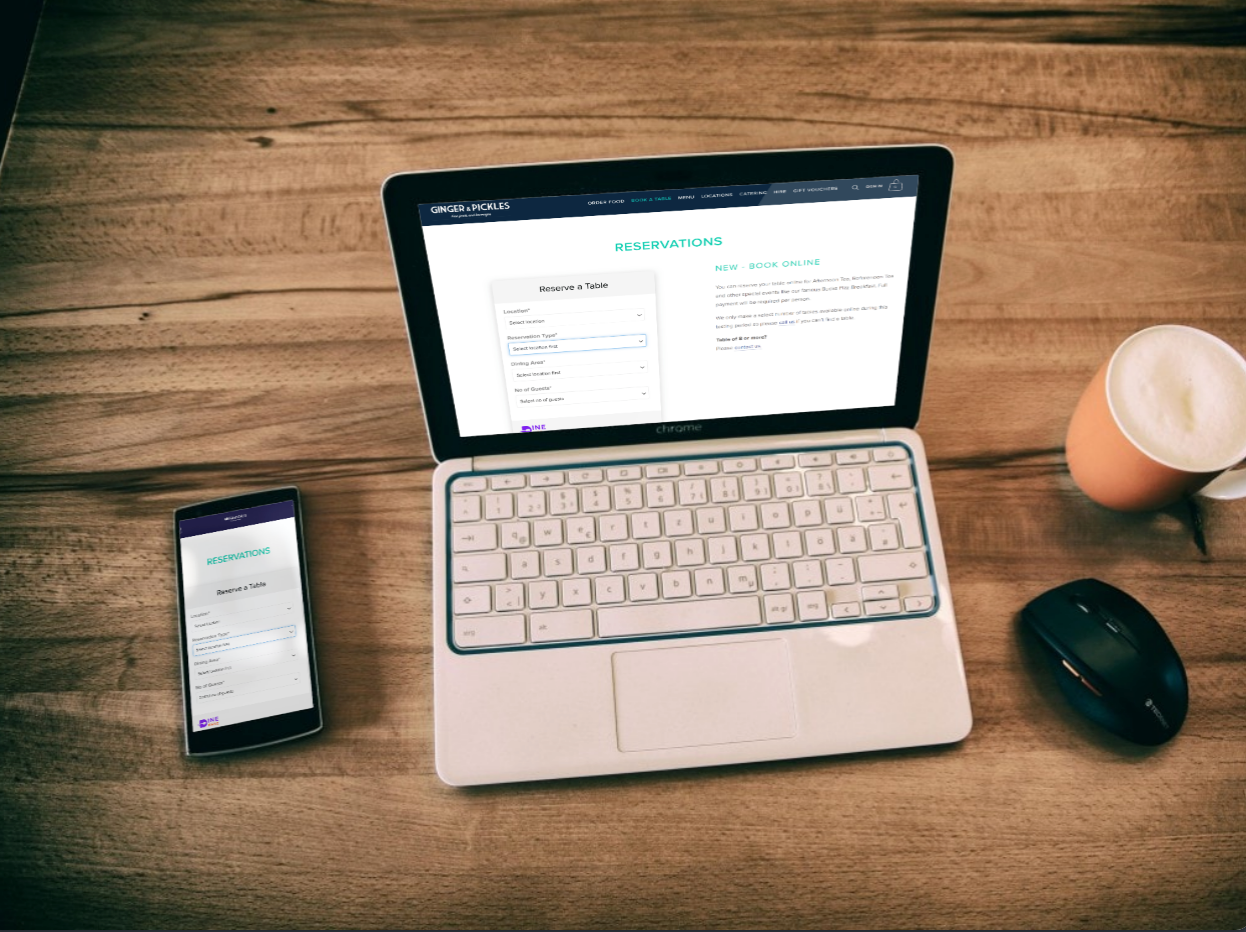 Take bookings 24/7
DineHere is an always-on tool that accounts for the nuances of your specific restaurant, avoiding double bookings and working with table allocation logic that thinks like you do. DineHere is always open for business and planning for the days ahead.
With DineHere you can take bookings online as well as over the phone and in-person - all on one easy-to-use system.
Accept deposits and pre-payments
Need to take payments in advance? No problem. DineHere works with Stripe, the world leader in online payments, to offer secure payments at the point of booking. Cards from around the world are accepted and refunds are easy. Don't have a Stripe account? Register for free.
SCA Ready
In September 2019 Strong Customer Authentication was introduced throughout Europe. At DineHere we've been ready for a while and updated our systems before the phase-in period began so you don't experience one tiny glitch.
Reduce no-shows
Reduce no shows with a multi-touch, authentic customer experience from booking to eating with the DineHere marketing tools. Pre-payments, chat functionality, automatic confirmation and reminder emails and more to maintain that customer engagement.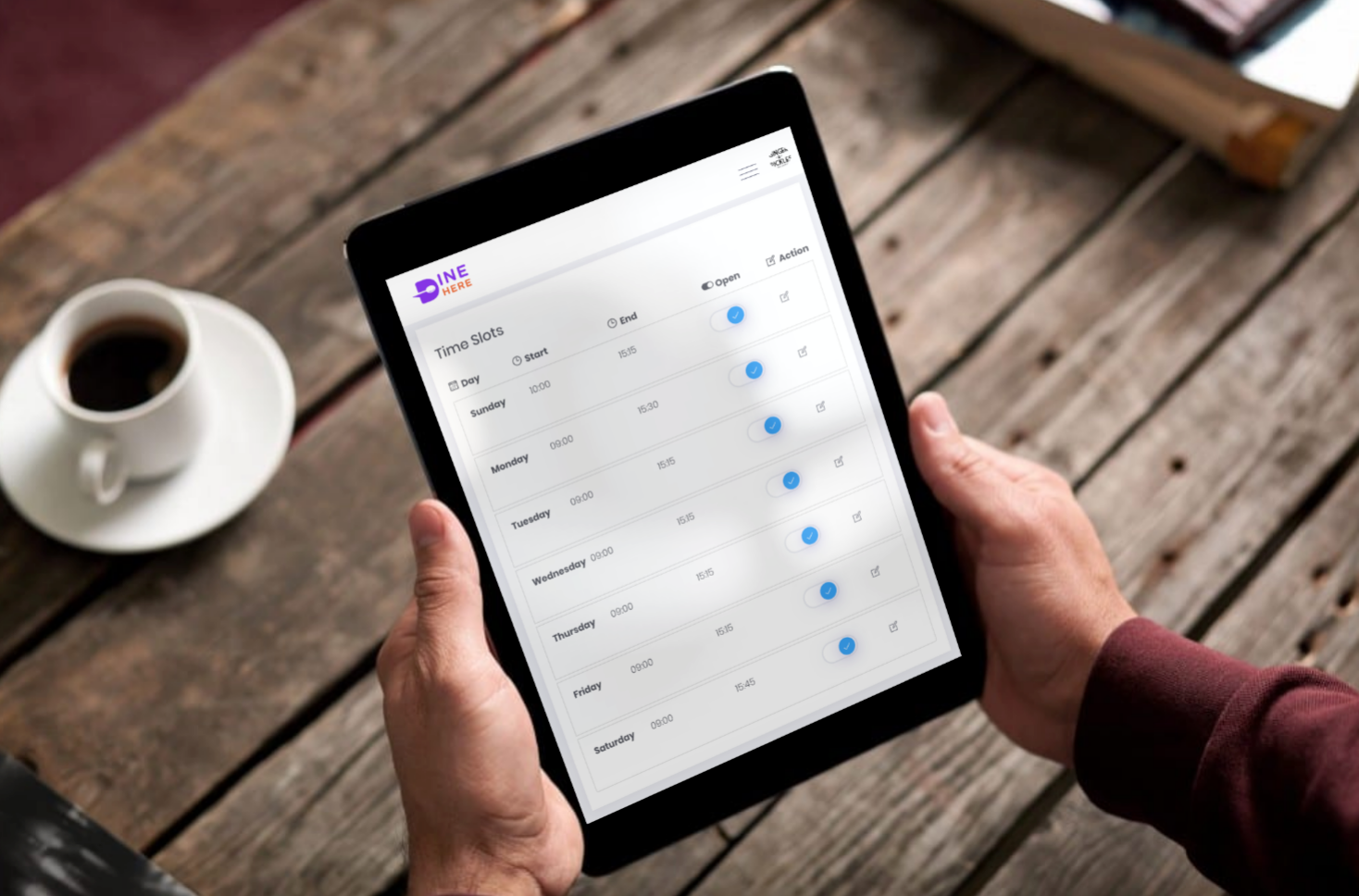 Great for special events and Sunday roasts
Even if you only want to take bookings once per week or only accept larger parties, DineHere has you covered. Our opening hour settings can vary by day of the week as well as specific days.
Our meal type functionality will have bookings for your next culinary event online in no time! It will seamlessly sit in your DineHere reservation widget, right where your guest expect to see it. Did we mention you could take prepayments? That's Christmas sorted!
DineHere's table allocation system thinks like you do and ensures that your tables are never undersold. DineHere automatically assigns the smallest available table depending on party size so you'll always be as full as possible. Further controls allow you to automatically block tables on certain days and control arrival times to ensure the smoothest possible service.
As soon as you open up DineHere you're greeted with your dashboard showing today's reservations in the order of arrival so both front-of-house and the kitchen can plan appropriately.
Save time
From table planning to automatic reminder emails, the biggest return on investment with DineHere is the time you save. Reduce time answering the phone and communicate in the quick, easy way that customers want.
Integrations that make life simpler
DineHere integrates with some of the best-in-class business systems including Mailchimp, Xero accounting software and Stripe for payments. These unlock a whole world of time-saving possibilities and marketing magic. Imagine automatic sales being filed to your accounting software each day or a welcome email when someone joins your mailing list. The possibilities are endless!